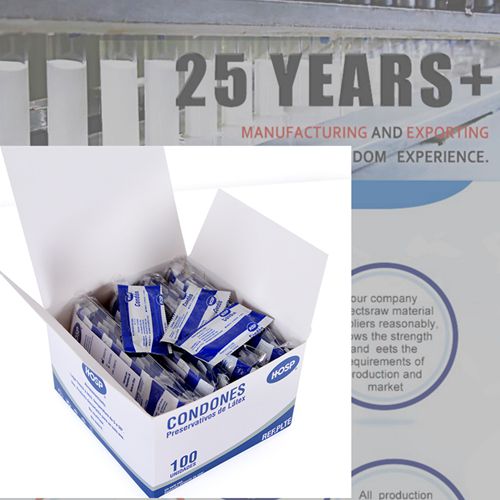 condom maker best condoms to prevent pregnancy custom condom
Condom maker best condoms to prevent pregnancy custom condom
condom maker best condoms from China.
Product Description
Material
Natural Latex
Color
Natural
Length
180mm-182mm

183mm-186mm

188mm-192mm

Width
49-51mm

52-54mm

Thickness
0.04-0.05mm

0.05-0.06mm

Lubricant
350mg~450mg(common square foil pack)

450mg~800mg(square foil pack with more oil)

250mg~300mg(rectangular foil pack)

Package
Rectangle pack/3pcs
Certifictae
CE, ISO, FSC, SABS, SGS, Directive 93/42/EEC,FREE SALE CERTIFICATE.
MOQ
100000pcs
Product Detail
Recare choose high quality natural latex from Mylasia in order to give our customers best using experience. Our condom accept OEM order, you can ask us change the color, size, flavor,lubrciant and shape if you buy our brand. Or if you would like to do your own logo, we can also help you with that. To know more about our condom, please click here.
Company Information
China Tianjin Recare Co., Ltd. is a pioneer in the condom manufacturing industry and distribution in China, has been in this line more than 25 years. We owned 10 producing line, the capacity is more than 1 billion pieces of condom. Our condom has sold in more than 160 countires and places. Condoms supplied by Recare are highly regarded for durability and reliability in the world wide government tenders, commercial markets and non-commercial markets. If you want to know more about our factory,please click here.